Here's a Way to Use Your Volunteers More Strategically
This post is by Jennifer Gilmore, executive director of Feeding America San Diego.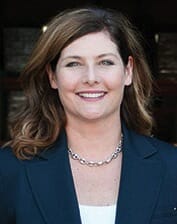 Three years ago, Feeding America San Diego was at a turning point. The local volunteer center had closed, which meant a loss of volunteer team leaders who facilitated food packing projects along with fewer referrals of individuals and corporate groups. I knew the power of volunteers, but our food bank had limited internal resources to make up for the gap.
Since we would not be able to fully meet our mission with a decreased volunteer flow, I asked our team to consider new ways to attract volunteers while offering a meaningful service experience. We invested in new technology to help volunteers find and register for projects, renovated our warehouse entry area to create a welcoming orientation and education space, and developed our own corps of volunteer team leaders.
These steps all made a difference, but I knew we had more potential. That's why I jumped at the chance to join the Service Enterprise Initiative when it launched in San Diego. A Service Enterprise is an organization that uses volunteers strategically to achieve its mission.
The Service Enterprise Initiative, a training program of Points of Light, includes an organizational diagnostic tool, 16-hour curriculum, and follow-up coaching, proven to help organizations like ours transform the ways we engaged volunteers in our work. I liked that the program featured a team-based approach to ensure implementation occurred at all levels of our organization.
I chose our volunteer programs manager, operations director, and development director to join me at the training sessions. We developed a vision and action plan for Feeding America San Diego's volunteerism and learned change management techniques to engage the rest of the staff.
"Engaging volunteers has always been a high priority for us," said Alicia Saake, our director of operations. "The Service Enterprise experience gave us the tools for making that priority real for staff and volunteers."
Teresa Dale, our volunteer programs manager, came away with a new vision for her work: "The Service Enterprise training transformed how I see my department's role in the organization. I realized we had so much more potential to engage people beyond food sorting and office volunteers. We needed volunteers involved in our whole organization."
So Teresa shifted from just working directly with volunteers to supporting the organization's team in their work with volunteers. "I now teach others how to make volunteer engagement more accessible and successful," she said. "And when there are problems with a volunteer, I don't fix it myself; I work with the team member to determine the best approach for resolution."
This kind of work and culture change takes time, even with senior management buy-in. However, our efforts are paying off. "Before, we were always the ones to make suggestions about working with volunteers," Alicia said. "Now, other staff come up with ideas about new volunteer roles and then work with the volunteer department to plan for, recruit and implement those roles."
Our Service Enterprise participation validated our investment in volunteer engagement. It gave us language for talking about the significant value and impact of volunteers in Feeding America San Diego's work, which we can use with donors, our board, volunteers and the community.
For more information about the Service Enterprise Initiative, visit the program's website.
Share this post