Change Notes: When University of Phoenix Employees Volunteer, Everybody Wins

Friends,
Points of Light is pleased to count University of Phoenix among its Leadership Partners. In 2011, its parent company, Apollo Group, and the University of Phoenix Foundation committed more than $20 million to local community initiatives with a focus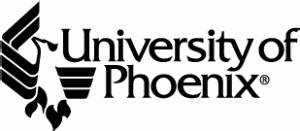 on school and workforce readiness, community engagement and sustainability. Over the past three years, University of Phoenix has made significant contributions to advance the work and mission of Points of Light.
University of Phoenix's strategic investments have mobilized volunteers across the country through innovative programming like the Road to the Gulf, which trained 6,300 service leaders and engaged 14,000 in community projects addressing education needs in just six months. It also developed and funded the Serve It Forward® scholarship program, encouraging community-minded individuals to pursue academic and personal development. As a top sponsor of the National Conference on Volunteering and Service, University of Phoenix enables Points of Light to bring together the largest gathering of social innovators, cultivating new solutions for our communities' toughest challenges.
In addition to its work with Points of Light, University of Phoenix partners with Everybody Wins! USA and we are excited to share the story of their work together.
Since 1976, University of Phoenix has created opportunities for students to reach their full potential. From kindergarten to college, University of Phoenix believes all students deserve a high quality, accessible education that starts with a love of learning and, more importantly, a love of reading.
To drive this love, the University of Phoenix Foundation presented a three-year grant to Everybody Wins! USA in 2010 to expand its proven literacy and mentoring programs in the communities in which University of Phoenix operates. Today, employees from across the country regularly volunteer during their lunch hour to read to their partner child.
"When I volunteer with the Everybody Wins! Power Lunch program, I feel like I'm making a lasting impact on a child's life," said Nancy Hennigan, director of strategic partnerships and Everybody Wins! Phoenix board member. "Seeing them grow their literacy skills and love of books week-to-week inspires me."
The Power Lunch program brings groups of adult volunteers into low-income elementary schools each week for one-on-one read aloud sessions with students. Last August, University of Phoenix donated $20,000 to the Chicago and Connecticut affiliates to expand the Power Lunch program.
"The Fairfield County Campus is thrilled to participate in the Power Lunch program. For our employees, giving up an hour each week to read to a child is not a sacrifice – it's a privilege," said Nancy Pluzdrak, campus director. "We're proud to join Everybody Wins! in its efforts to bring the love of reading to our low-income schools and to support our community."
In addition to staff community engagement, Executive Director of Corporate Social Responsibility Tammy Fernandez and Des Moines Campus Director Chris Mason sit on the National and Des Moines boards of Everybody Wins, respectively. University of Phoenix's in-kind giving team is developing curriculum to bring the Power Lunch orientation to the web this year.
Seeing a child fall in love with a book is the motivation to do more and be better in the community. University of Phoenix believes it is its obligation to challenge illiteracy and make education possible for all students through the power of volunteers.
Points of Light's Leadership Partner Program recognizes and engages companies and business leaders whose social responsibility investments have resulted in significant advancement of its mission to inspire, equip and mobilize people to take action that changes the world. One partner organization will be highlighted each month.
In service,

Michelle Nunn
CEO. Points of Light

Share this post