Donate Supplies to the Parks of New Orleans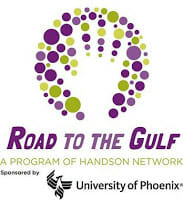 After a tour that included stops in Atlanta, San Francisco, Chicago, Phoenix, Kansas City, Birmingham, and Washington, DC, the Road to the Gulf will culminate with service projects in New Orleans at the National Conference on Volunteering and Service. This program designed to mobilize volunteers to make a difference in local communities while contributing to gulf region recovery was generously supported by University of Phoenix and has mobilized 10,000 volunteers, and trained thousands of volunteer leaders.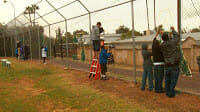 Before Hurricane Katrina struck New Orleans in August 2005, the New Orleans Recreation Department (NORD) managed more than 130 parks across the city. Those parks range in size from small "pocket parks" of an acre or less to 187-acre Joe Brown Park, and provided much appreciated green spaces with playgrounds, walking paths, pools and athletic facilities of all kinds. Thousands of residents participated in organized football, soccer, baseball, softball, basketball, golf and tennis at NORD facilities. Many others used park-based community centers to take classes, and to access needed community services. In total, an estimated 300,000 people participated in NORD programs or used NORD facilities every year. Today, only 24 of those parks are equipped for community enjoyment.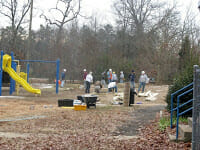 At the 2011 National Conference on Volunteering and Service, we are committed to supporting the restoration of public spaces that are so much a part of the identity of the city and are a central convening place for community residents. With the time, talent and resources of up to 700 NCVS participants, local volunteers, and the continued support of University of Phoenix, we will revitalize 25 parks and recreation centers across the city of New Orleans signifying the conclusion of the Road to the Gulf Initiative. Included in the service activities are five complete park rehabilitations, five park clean ups, and 15 additional park enhancement and equipment projects:
Along with four signature University of Phoenix and Road to the Gulf service projects, we are conducting a recreational equipment drive for kids across New Orleans. And you can help!
Saturday, June 6 – Wednesday, June 9
Recreational Equipment Drive box will be located by Registration Area.
We will be accepting the following items to donate to children in the communities where the six parks will be developed:
Basketballs

Soccer balls

Footballs, baseballs

Jump ropes

Any other sports and athletic gear for children

New or partially used gift cards to sporting goods establishments
If you are unable to attend the National Conference on Volunteering and Service but would like to make a donation, please contact [email protected]. If you are interested in attending conference, register today!
For more on how Road to the Gulf projects help to build stronger communities and the create positive impact, read today's post on HandsOn blog. For a bigger picture view of Road to the Gulf events, read today's post on the Points of Light blog.
Share this post