Interactive Strategy Will Blow Your Mind!
On Tuesday, June 7th, at 2:00 p.m., anyone attending the National Conference on Volunteering and Service will make a tough decision because there are several really amazing conference forums taking place that afternoon.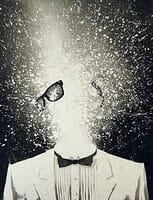 …. and if you choose the Interactive Strategy Forum, your head just might explode.
The Interactive Strategy Forum will feature more than 20 discussion tables, all staffed by leaders in nonprofit technology, all leading relevant, timely discussions and Q&A on topics you care about.
Participants can rotate to different tables/topics during the session, learn best practices & innovative approaches, hear about new tools and get answers to burning questions.
Additionally, experienced table hosts will provide session take away materials.
Check out the amazing line up of speakers and topics:
How to Get Huge Online in 10 Minutes for Free


Daniel Sieradski, Repair the World
In this session, you'll learn how to use completely free tools to create an effective, professional-looking online presence that champions your brand and engages volunteers. We'll cover the basics of content strategy, content management systems, email marketing, social media, search engine optimization, and volunteer opportunity search engines.
Introducing Likeminded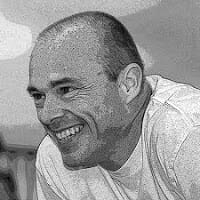 Arthur Coddington, Craigslist Foundation
LikeMinded is an online tool for offline action that helps people build on one another's community projects no matter where they are. This hands-on workshop will explore how LikeMinded can help us inspire and inform one another by sharing stories of our local projects.
Producing Mixed Reality, Cross-Platform, Live-interactive Events


Susan Tenby, Online Community and Social Media Director
Evonne Heyning, Interactive Producer, TechSoup Global
An increasingly effective, low-impact, inexpensive and popular means of connecting geographically distributed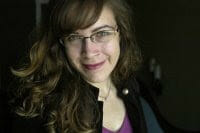 volunteers and supporters mixed reality events blend live and virtual communication platforms. Session participants will learn how to produce an event and will have the opportunity participate in a live mixed reality event at the session itself. We will feature 5 tools that showcase the collaborative online experience.

Technology Planning for Nonprofits
Elliot Harmon, Staff Writer, Techsoup Global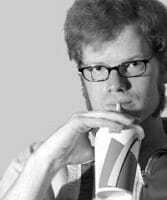 This session will help participants assess their organizations' technology needs and develop a plan for maintenance and improvement. The session will show how better technology use can deepen an organization's impact and how employees and volunteers at all levels in a nonprofit can be champions for more strategic technology decisions.
HandsOn Connect Tour
Matthew Nelson, VP, Network Technology, HandsOn Network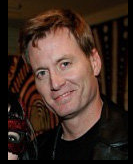 Join the Points of Light Institute and HandsOn Network technology team to learn more about cloud computing and the next generation volunteer management platform HandsOn Connect. HandsOn Connect is a full lifecycle volunteer management platform that expands your capability to manage track and report on people programs trainings and volunteer opportunities in real time. HandsOn Connect uses Salesforce.com the leader in web-based CRM (Customer Relationship Management) to support the broadest model of volunteer management in the marketplace. It's available to any organization that wants a comprehensive data management system for volunteer engagement and project management without the need to buy and update software or hardware.
Micro-Volunteering
Jacob Colker, CEO, Sparked.com
With 60-hour workweeks deadlines and other responsibilities it's difficult for

busy employees to take an entire day off to volunteer. Micro-volunteering allows employees to use their skills to complete brief volunteer projects for nonprofits online whenever they have spare time. It's an easy turnkey solution for online volunteering and companies like Google, Kraft Foods, and SAP and more are integrating it into their CSR programs. Come discover how your company can use micro-volunteering to develop skills strengthen teams have an impact on nonprofits around the world and broadcast your good deeds through social media marketing channels.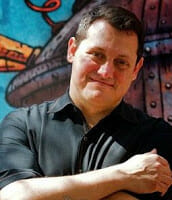 Creating Cause Marketing Partnerships with Brands in Social Media
Chris Noble, CEO, Causemedia Group
Explore ways to approach your brand partners with creative cause marketing partnerships using emerging media that raise awareness, dollars, and goodwill for your cause.

Recruiting and Mobilizing a Pro Bono Base using Social Media
Rachel Chong, CEO, Catchafire
More and more nonprofits are building capacity by tapping into the pro bono service market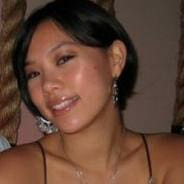 . Skilled professionals in the for-profit sector can offer expertise in everything from web development to social media strategy, and have invaluable potential for budget-conscious nonprofits. Surveys have shown that most young professionals want their careers to address social good somehow. Catchafire has helped galvanize a growing corps of thousands of professionals interested in volunteering their skills by connecting with them thru social media. This roundtable talk will explore lessons Catchafire's learned during its two years since launch in how to generate excitement, recruit and mobilize volunteers via social media.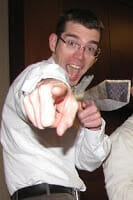 Measurement & Analytics in Social Media
Michael Nealis, Interactive Strategy Coordinator, Points of Light Institute
Wondering how to best demonstrate the efficacy of your social media efforts? Michael Nealis will help you think about what to track and measure, and how to analyze the results.
Breaking Thru The Clutter:
How to Market Your Cause and Attract New Champions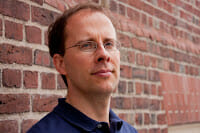 Scott Henderson, Managing Director, CauseShift; Campaign Manager of WeCanEndThis.com
With the proliferation of social and mobile media, it's getting very noisy out there. How do you stand out and make it easy for people to join your cause? In this high-energy workshop, you will learn five key takeaways for breaking thru the clutter that will energize your volunteers without overwhelming your staff.
Size Doesn't Always Matter: Building an Online Audience


Kari Saratovsky, Board Member, Mobilize.org
We can all agree it's nice to be loved – and social media provides plenty of ways to either share the love and inflate an ego or on the contrary make one feel small and unimportant – all based simply on the number of friends, followers, blog readers, etc. But, it doesn't have to be that way. Explore some of the biggest myths behind the numbers – and better understand how to grow an engaged audience as we share real experiences from building the Social Citizens brand.

Micro-Giving: Big impacts for your business and the community
By Chris Jarvis & Angela Parker, Co-Founders of RealizedWorth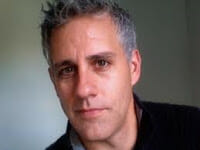 It's no secret: companies with engaged employees clearly and consistently financially outperform companies with disengaged employees. Increasing employee engagement is a complex, multi-faceted challenge without easy answers – but one proven strategy is to actively involve employees in corporate goals through workplace giving as well as volunteering. Join this session to discover how using micro-giving in the workplace will result in increased employee engagement and surprisingly significant community impacts.
#myImpact: What's Yours?: Leveraging Social Media to Record, Share and Track Volunteer Impact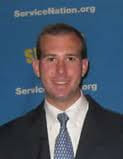 Chris Golden, Executive Director and Co-Founder, myImpact.org
myImpact.org is an emerging online platform for volunteers to record, share and track their impact online, through social media. For the past year, we've been in beta with a Twitter-based application that uses the #myImpact hashtag to capture a metric, quantity and action and populates a volunteer's service journal while connecting with the organization's group page. Come learn about the simple, scalable and social approach we're taking to volunteer engagement, what we've learned from beta, our plan for relaunch in 2012, and how you and your organization can become involved!
Twitter 101 for NonProfits: Engage Advocates, Connect with Media & Raise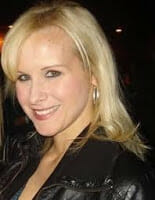 Awareness in 140 Characters
Jen Martin, Senior Specialist in Social Communications, AARP
Learn what the heck social media is and why it's an important tool to engage advocates and connect with people/influencers and other volunteers interested in your cause. This session will help get your fingertips wet on Twitter and Facebook; provide guidelines (cheerleading anyone?) and the very important do's and don'ts in the social media world.
Do S'MO Good: Social Media Optimization
Noland Hoshino, Social Good Curator, Do-Good Enforcer, Volunteer Evangelist and Givologist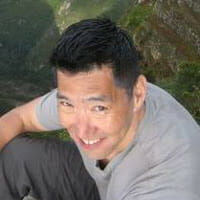 Social Media Optimization (SMO) is a powerful strategy for building brand recognition and increasing visibility on social networks. By creating compelling content and developing genuine relationships, SMO can help build your online and offline brand, make you a subject matter expert, expose your content to new visitors, and increase quality inbound links to your website. Learn how to spread goodness with on- and offline tools and best practices.
Creating an Action-Ready Online Tribe by Getting Personal
Debra Askanase, Founder and Engagement Strategist, Community Organizer 2.0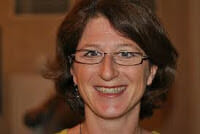 It takes work to create a committed online community, but the return on investment includes committed online fans that will act when asked. Public tweets, blog posts and Facebook status updates are the content engines that create connections to your stakeholders. The key to moving stakeholders to online action is the personal connection. If you've always wondered how to combine the personal with your organizational presence online, and why this is so important to ROI, then join this discussion. During the overview, we'll review why and how to be personal with social media, when to move conversations from the front yard (public-facing) to the back yard (private), and how this simple formula will create a tribe of powerful advocates, volunteers, and stakeholders ready to act on your behalf.
little 'm' media rules!
Brian Reich, Senior Vice President, Global Editor, Edelman Digital
When it comes to communicating with an ever-evolving audience, today's organization has more than enough tools to get the job done. Yet, the combination of rapid technological innovation and continuous social shifts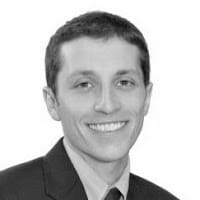 have left many organizations struggling to stay focused and execute their ideas. This session provides attendees with a framework for understanding this dynamic world and overcoming its many challenges. We will focus on how organizations can effectively develop successful media-centric strategies and explore real ways to implement them in your everyday endeavors. You'll quickly learn how to view everything you do as an organization through three broad lenses: everything is fragmented and blurred, small things can gain great attention, and we are all connected. Along the way, you'll also discover how to distinguish yourself from the competition by finding new ways to operate, creating new models to better serve your audience, and harnessing the full potential that technology provides. Takeaways: 1. Trends and best practices to help you lead your organization and respond to today's challenges with a strategy that ensures success and properly position your organization to tap into new markets; 2. Direction on how to leverage the new tools needed to navigate your organization during periods of transition; and 3. Insights from business, organizational, and entrepreneurial leaders.
Volunteer Tracking & Rewards
Kate Stahnke, VP Product, Causecast


How can your organization better track, report and promote the impact of your volunteer events? This session presents information about how Virgin Mobile, Katy Perry and Causecast are using volunteer tracking and rewards to do just that. This session presents information about the tools utilized by the campaign (which are free to nonprofits) and provides specific next steps for how your organization can use them too.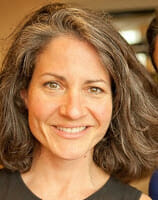 Imagine an Online Community of Volunteer Leaders
Jessica Kirkwood, Vice President, Interactive Strategy, Points of Light Institute
What if there was an online community for volunteer managers and leaders? What would motivate you to participate and/or to encourage your volunteer leaders to engage? Join this discussion about the future of volunteer management collaboration.
Creating Impact through Pro Bono Technology Projects
Melinda Chang, Program Director, The Community Corps
In survey after survey, U.S. nonprofits identify technology as one of their most mission critical needs. However, millions of nonprofits continue to say they lack sufficient technology to serve their constituents. Used well, technology can help nonprofits work smarter, reach higher and provide more of their great services. The Community Corps represents a unique and powerful community of nonprofits, corporations and skilled IT & business professionals who share a passion for using technology to make a difference in people's lives. Come discover how The Community Corps achieves this by matching pro bono resources with nonprofits in need of support and providing corporate partners with CSR reporting and employee engagement opportunities.

Getting Social Right
Chris Lindquist, Director, Online Knowledge, The Bridgespan Group
In this session we will lay out a rubric we call the Seven C's" of social media: Cause, Communication, Community, Collaboration, Costs, Capital, and Competition. The audience will be challenged to ask questions around the Seven C's in order to begin to organize their thinking about social media so that all the effort they put into it creates real value for their organizations. We will draw from insights gleaned in a recently published Bridgespan article "Getting Social Media Right: A Short Guide for Nonprofit Organizations" by Dickie Steele, Sivan McLetchie and Chris Lindquist." Update: Unfortunately, Chris Lindquist has had to cancel and won't be joining us for this session. Maybe next year! 🙂


Are you registered?
(What are you waiting for?)
Interactive Strategy Forum
Tuesday June 7th
2:00 p.m. – 3:30 p.m.
New Orleans Convention Center Room 243-245
Session ID: 5033
Share this post