Environmental Responsibility and Individual Impact with HandsOn Bay Area and TriesteAltruista
As residents of this planet, we're all responsible for taking care of the earth. We can contribute on an individual level — through recycling, garbage clean-ups, and donating to related organizations — and on a larger scale, like through driving environmental policy changes.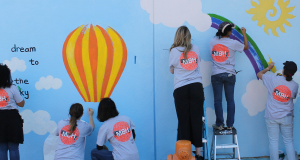 Environmental activism is a pillar issue for many nonprofit organizations. One of the ways HandsOn Bay Area, a Points of Light Global Network affiliate, helps in this area is by empowering individuals to care for their physical environment through volunteering.
HandsOn Bay Area's mission statement is "People Helping People™." What that means in practice is that the nonprofit organizes and manages people power to make the community stronger, safer and more fair. This happens in deep partnership with over 300 nonprofits, schools and parks and with individual volunteers.
"Through our network of nonprofits we serve every issue area important to the community," Lou Reda, executive director at HandsOn Bay Area, told us. "We have volunteers serving less resourced populations around hunger relief, education and job readiness. We have volunteers serving the needs of people who have disabilities. We have volunteers serving the needs of folks who are homebound and isolated. We have volunteers serving to help reverse the damage that has been done to the environment and much more!"
According to Lou, the secret sauce to volunteering is that the volunteer receives just as much benefit as the people being served. Volunteering makes individuals feel like they are part of the intricate fabric that binds a community together and makes it healthy.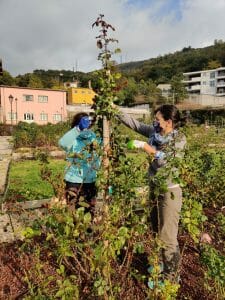 Across the pond, TriesteAltruista, another Points of Light Global Network affiliate, is helping promote volunteering and the spread of altruism and solidarity in Italy. The nonprofit aims to mobilize large numbers of citizens in voluntary initiatives within their reach to respond to the needs of the city of Trieste.
For this reason, TristeAltruista not only guides aspiring volunteers in finding the project that suits them best, but also helps its partner organizations in finding volunteers with the right characteristics to achieve, and if possible, expand their goals. As Trieste is a coastal city, a large part of their work is cleaning up the shoreline. Every year they hold a "Cicca Day" to collect and dispose of cigarette butts on the beach.
TriesteAltruista helps individuals practice their natural "altruism." For example, beginning in 2018 TriesteAltruista partnered with area organizations to launch the environmental and neighborhood volunteer project "PonzianAltruista." This project's aim was to tidy up and care for an abandoned green area inside the suburb of Ponziana, while directly involving the inhabitants.
This district exists in an area with as many as 34% of families made up of elderly women living alone. There is high socio-economic hardship, strong presence of multi-problematic subjects and deterioration of the common spaces. To date, more than 100 volunteers have participated in the project and the project managers who supervise and coordinate volunteers are inhabitants of the neighborhood. About 20 non-profit organizations have contributed with aggregation activities and the resulting gardens will be used by the neighborhood elementary schools horticulture courses, too.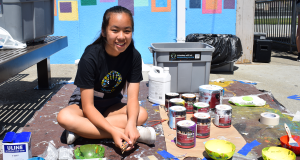 Federico Bonfanti, president at TriesteAltruista, believes that volunteering is part of a civically engaged life in that it concretely immerses individuals in the various needs of their community. "Without volunteering, and therefore direct experience, issues remain a little too theoretical and individuals lack experiential awareness of the city's reality," he said.
Andino Castellano, vice-president and founder at TriesteAltruista, encourages volunteers to get involved and be aware that their actions will improve the lives of others and their environment: "A volunteer gesture costs little but is worth a lot, especially if it becomes a lifestyle. You can be an active rather than passive witness of this change."
HandsOn Bay Area's Lou Reda says, "For people who want to volunteer I say, don't hold back. There is a tendency towards perfectionism that gets in the way of service. Just jump in and do what is needed now, regardless of whether you think you are the right person for the role or not. If you are there and you can help then you are the right person."
Connect with HandsOn Bay Area on Twitter, Facebook and YouTube.
Share this post