How Nonprofits Can Boost Voter Engagement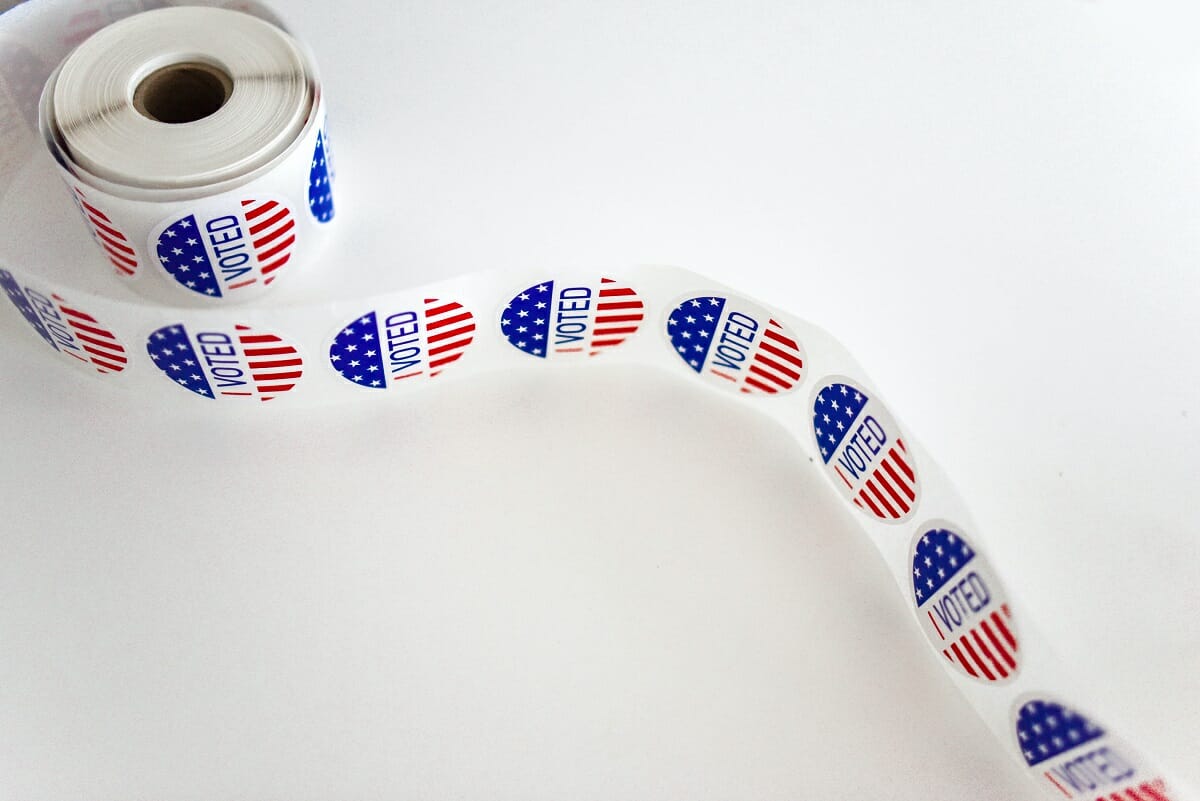 Nonprofit organizations deeply centered within our community know that voting is one of the key ways communities can advocate for themselves. But how can nonprofits help voters become more civically engaged? The United States federal tax code prohibits 501(c)(3) charitable organizations from "directly or indirectly participating in, or intervening in, any political campaign on behalf of (or in opposition to) any candidate for elective public office." This prohibition can make nonprofit organizations hesitant or even resistant to engaging in any activities around politics or voter registration. 
Points of Light's Civic Life Today: Vote issue is one of a nine-issue digital magazine that explores the various elements of the Points of Light Civic Circle. This issue, which is free and downloadable, explores how voting is one of the most powerful ways we can contribute to the democratic process, help communities through voter engagement, and become more civically engaged. 
Why It Matters for Our Communities
According to the National Civic League, across the U.S. only "Fifteen to 27% of eligible voters cast a ballot in their local election" in 2020. Further, analysis of voting data shared on WhoVotesForMayor.org shows that turnout in major American cities was less than 15% or even in the single digits.
Large swaths of communities, and even generations, are not being represented during mid-term and local elections. Yet every day elected officials are shaping policies that impact the lives of their communities. An engaged electorate has a greater opportunity to ensure that policies better align with community needs in areas such as public safety, healthcare, infrastructure and education. As the saying goes, "elections have consequences," and an engaged electorate that represents the broad diversity of a community is more likely to elect officials who share their values and their vision for a vibrant, healthy community.
How Your Organization Can Help Communities Through Voter Engagement
Here are a few ways you can remain within the legal bounds of the tax code and still encourage voter engagement.
Voter Registration Drives
One way to get involved is through voter registration campaigns. NonprofitVOTE, which provides nonpartisan resources to help nonprofits integrate voter engagement into their ongoing activities and services, offers seven reasons to do voter registration. One of the reasons is that, as a nonprofit, your agency may be more poised to reach voters that others cannot. 
Your unique position, and the trust you have fostered, can engage community influencers and leaders who may otherwise not have become involved in elections and voting. NonprofitVOTE offers a downloadable guide and permissible activities checklist that serves as a useful resource for organizations just starting down this path.
Share Information That Empowers Voters
Provide voters information about voting, such as the election dates and times, polling and drop-box locations, eligibility and ID requirements. Offer information about their rights as voters and numbers to contact if there are any issues. People are often interested in voting, but they do not know enough about the candidates, their platforms or their voting history. 
Sites such as Ballotpedia work to serve as a neutral encyclopedia of American politics and upcoming elections. Other resources, including local newspapers, may also provide additional nonpartisan information that highlights the key platform and policy positions of each candidate.
Host a Candidate Forum
Provide an opportunity for candidates to share their vision and policy positions with your community. NonprofitVOTE offers a step-by-step guide on planning, publicizing and hosting a candidate forum. Candidate forums provide a great opportunity for community members to hear from all of the candidates at the same time. The forums also help increase public understanding of the election process.
Share this post