Seattle Works and United Way of King County Work to Dismantle Racism and Promote Diversity by Starting Within their Own Organizations
America has long been referred to as a "melting pot" of ethnicities, cultures, beliefs and values. But we can see from recent events – from the 2017 "Unite the Right" rally in Charlottesville, Virginia to attacks on Asian-Americans since the coronavirus pandemic – that a lot more needs to be done – even in the nonprofit sector.
Despite the growing population of minorities in the U.S., the boards of nonprofits are still extremely white. A 2017 survey of nearly 1,800 foundation and public charity CEOs and board chairs found that 90% of CEOs and board chairs and 84% of board members were white, according to BoardSource.
Of course, dismantling racism and promoting diversity in leadership positions doesn't happen overnight. But Points of Light Global Network affiliates Seattle Works and United Way of King County have dedicated themselves to the fight, by starting within their own organizations.
As a cisgender, white male, Ben Reuler, executive director of Seattle Works, understands his privilege. So he took the challenge of evolving a historically and predominantly white organization into one that is actively anti-racist as his responsibility.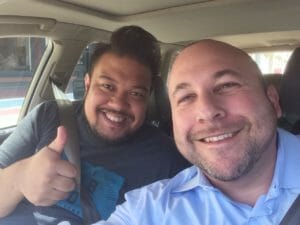 "I've learned that when white people are silent on issues of race, we are complicit in perpetuating very harmful norms that are rooted in whiteness and white supremacy," Reuler said. "That's why we're using language like 'dismantle racism' to really speak to the action associated with beyond just good intention and taking stances, and really dismantling racism by changing policies, practices, cultural norms at our organization."
In 2016, Seattle Works was able to receive a grant that helped them put their words into action. The organization hired three consultants, who are all women of color, to lead the conversation surrounding race with Seattle Works' board of directors.
The three consultants – Caprice Hollins, Toi Sing Woo and Kirsten Harris-Talley – guided the staff to launch an equity team and implement race-based caucusing, led the board and staff to align on the priority of disrupting white silence, and pushed the organization to align on and document its cultural norms, according to a letter written by Reuler.
Other initiatives that Seattle Works has implemented include a mandatory antiracism workshop for staff, improving the hiring process with an equitable lens, improving compensation, and only voting on new board members if at least one third of the candidates are people of color.
"Diversity is important because we need to ask, 'Who sees themselves in our organization?'" Reuler said. "Representation is important because of the perspectives that diverse experiences bring to decision making and advancing racial equity as an organization."
Meanwhile, Liahann Bannerman, director of volunteer engagement at United Way of King County, knows all too well about the lack of diversity in the nonprofit world. She's lived through it.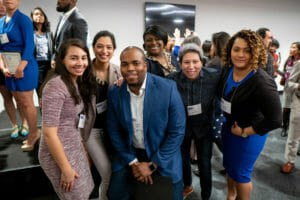 As an African-American woman who has been with UWKC for 23 years, Bannerman is making sure the organization is doing everything it can to incorporate diversity and inclusion into not only their internal work, but also their programs and projects with external partners.
The organization works to help the homeless, help students graduate and break the cycle of poverty for those living in King County, Washington. But without addressing the difficult conversation around race, none of their work would be effective, according to Bannerman.
"We cannot end homelessness unless we address racial inequities," Bannerman said. "We cannot get all kids ready for school unless we break racism and those disparities. Basically, for us to be successful in our work, beyond just volunteering, we've got to do that."
To ensure that people of color are sitting at the table when those conversations take place, UWKC has led a program for more than 25 years that trains highly qualified minorities to become leaders for nonprofit boards.  
Called Project LEAD, the program has produced more than 1,000 graduates, many of whom have gone on to serve successfully on the board of nonprofits. But just because you have one black person serving on a board, doesn't mean that solves everything, Bannerman said.
"We're really having racial equity be an ongoing component to the program because it's ingrained all throughout the [Project LEAD] curriculum," Nadia Gandara, UWKC's volunteer initiatives manager said. "We're allowing folks to engage in conversation around 'How does this show up? What is their role? What are best practices that we can do in order to mitigate harm?'"
Bannerman echoed Gandara's thoughts.
"As a black person serving on a board, you need to be thinking about what is the impact for other communities of color as you're making decisions for that board… One of the things we try and really emphasize is giving thought to who's not in the room."
As nonprofit organizations around the world recognizeGlobal Volunteer Month, Gandara said there is one thing they should remember:
"I hope the organizations really find out what their 'why' is and how [racial equity] fits into that."  
In light of COVID-19, nonprofits, companies and individuals are adapting the ways in which they serve their communities. Visit www.pointsoflight.org/global-volunteer-month to find creative ways to make a difference and be a #LocalLight in your community during Global Volunteer Month.
Share this post