Tonight NBC Broadcasts "All Together Now: A Celebration of Service" at 8 p.m. EDT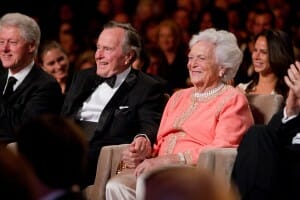 Tonight the Points of Light Institute Tribute "All Together Now: A Celebration of Service" will air at 8:00 p.m. EDT on NBC. We invite you to watch this uplifting program with family and friends.  These are some photo highlights from the special evening that focused on national service and volunteerism.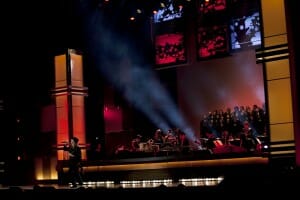 Kid Rock Performs at the Tribute (David Hume Kennerly/Getty Image)
The Corporation for National and Community Service wrote a nice article on the 23rd detailing the Tribute event as well as the service project that occurred the morning of the Tribute at Washington D.C. VA medical center.
Click here to view the full article.
Click here to read an oped by Michelle Nunn and Patrick Corvington, published today in the Huffington Post, "A Tribute to George H. W. Bush's Legacy of Service."
Let us know how the event touched and inspired you by joining our Facebook community and posting photos and/or videos from your watching party.
You can also view behind the scenes photos from the event here.
Finally, if you're a Twitter user, you can tweet live with us tonight by following the #POLTribute hashtag.
Share this post