Joselyn Cassidy
Chief Human Resources Officer
Points of Light
Joselyn (Jos) Cassidy is the chief human resources officer at Points of Light, where she is responsible for developing and executing human resource strategy in support of the overall business plan and strategic direction of Points of Light.  Her focus includes the areas of succession planning, talent management, change management and providing guidance to the CEO on human resources matters. Jos is a member of the executive team and is a strong advocate for staff wellness.
Jos has an extensive background in human resources with over 30 years of experience and 12 at Points of Light in human resources strategic management. She brings a deep personal commitment to sustaining and growing a workplace that is kind, ethical, mission- and excellence-driven, and one that provides staff an opportunity to live their best professional lives as a compliment to their personal lives.
In her previous role at the Art Institute of Atlanta, where she worked for over 13 years, she was integral to setting up processes for more than 600 staff and faculty she worked with. She also created and chaired the Human Resources Advisory Committee, which gathered human resources specialists who represented more than 49 campuses to function as a process committee and feedback group for corporate offices. She was recognized across campuses for the highest staff and faculty retention rate in the Art Institute system as a result of developing and instituting best practices in selection and recruiting.
Prior to her work at the college, Jos had over 10 years of human resources experience in banking.  Her last banking role was as employee relations manager, vice president of affirmative action at SunTrust.  She also worked as a senior human resources analyst and employment specialist at the Federal Reserve of Atlanta.
Joselyn graduated from Emory University with a double major in Psychology and Religion and attended graduate school at Georgia State University studying clinical psychology. Joselyn grew up in the Canal Zone, Panama and has a loving family with her partner Philip and her rescued companion, a dog named MatchBox, which is the perfect descriptor for his small stature.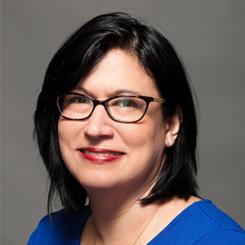 Get Involved & Light the Way