Katie Stearns
Chief Global Corporate Solutions Officer
Points of Light
Katie Stearns is the chief global corporate solutions officer at Points of Light. Previously, Katie served as chief partnerships officer at Common Impact, a nationally recognized nonprofit that designs and scales cross-sector partnerships and skills-based volunteer programs to fuel community organizations championing equity. In her role as chief partnerships officer, Katie led Common Impact's corporate partnerships, strategic alliances and storytelling work, all with the goal of alleviating inequality through skills-based volunteering.
She has connected companies and people to meaningful civic engagement for decades and previously served in leadership roles at iMentor, Chicago Cares and Points of Light, creating unique social impact and employee programs for many Fortune 500 companies. 
Building nonprofit capacity and engaging volunteers in experiences that transform both them and their communities has been a core purpose for Katie over the last two decades. Katie has worked with dozens of nonprofit partners and companies to translate social impact, talent development and employee engagement goals into meaningful, inclusive community change and is a lifelong volunteer and native Chicagoan.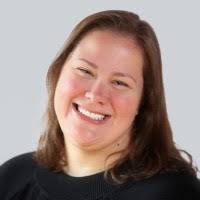 Get Involved & Light the Way