Katie Stearns
Chief Global Corporate Solutions Officer
Points of Light
Katie Stearns is the Chief Global Corporate Solutions Officer at Points of Light, leading the organization's corporate activation, consulting, and thought leadership work with the goal of accelerating and amplifying corporate social impact. Helping companies do good well and connecting individuals to meaningful civic engagement has been the driving focus of Katie's work over the last two decades. In her current role, she leads the teams responsible for large-scale employee volunteer programs, the Corporate Service Council, Civic 50, and corporate research, insights, and advisory support.
Working at the intersection of the nonprofit and corporate sectors has given Katie the opportunity to partner with hundreds of Fortune 500 companies and nonprofits to translate social impact, talent development and employee engagement goals into meaningful, inclusive community change.
Previously, Katie served as chief partnerships officer at Common Impact, a nationally recognized nonprofit that designs and scales skills-based volunteer programs for companies. She has also served in other leadership roles at iMentor, Chicago Cares and Points of Light.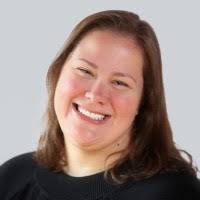 Get Involved & Light the Way