Listen, Learn, Act This Black History Month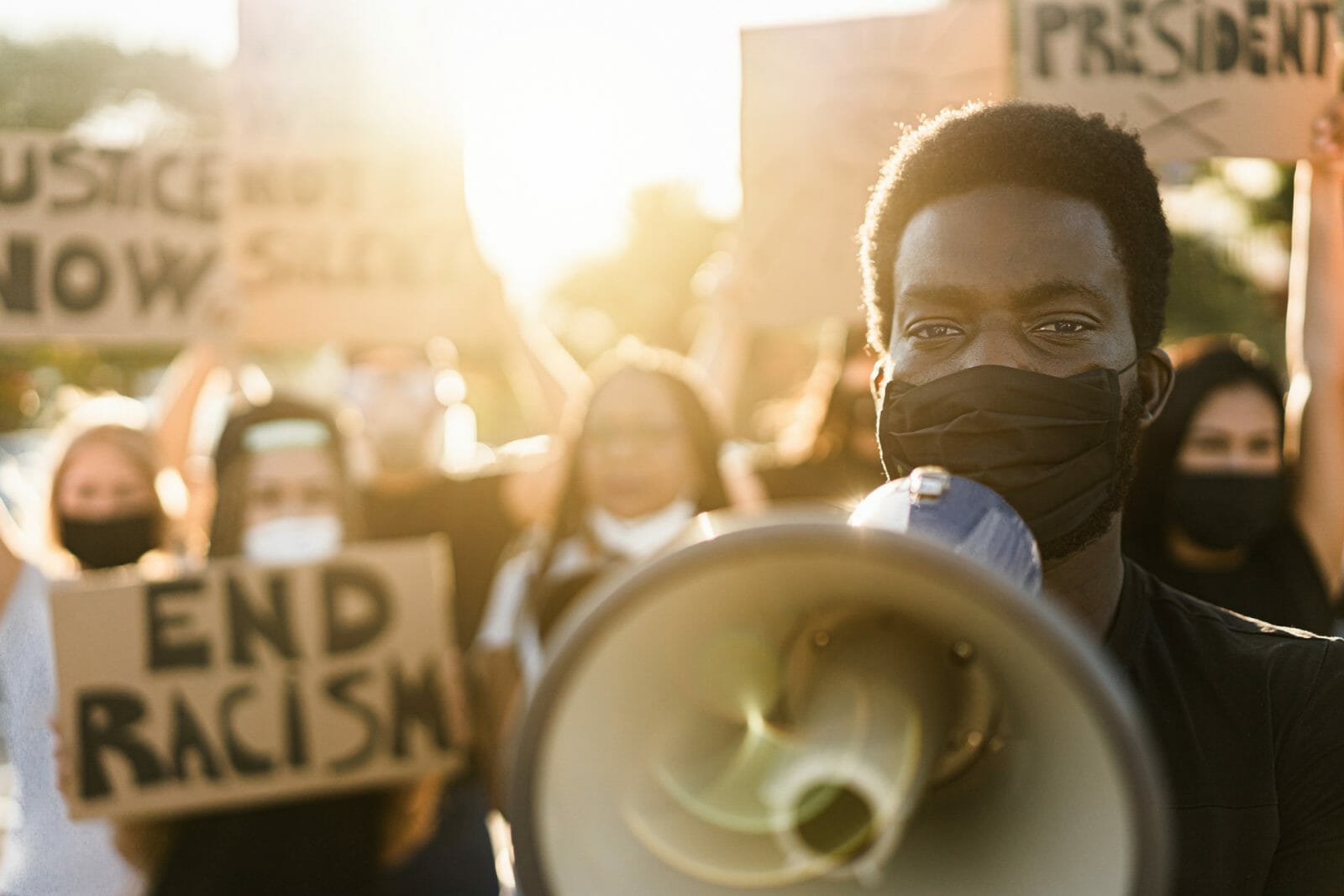 February is Black History Month, the annual observance in the U.S. to honor the history and contributions of Black Americans. It is a time to reflect on the impacts of slavery, which shaped our nation's history, and celebrate the triumphs and rich cultural heritage of Black people spanning the centuries.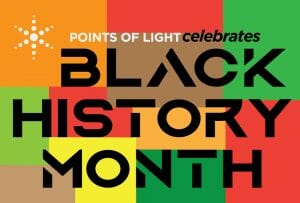 One of the central tenets of honoring others' lived experiences is listening to their stories and perspectives. Listening allows you to thoughtfully take those perspectives into account as you examine your own mindset and potential biases. Once you've considered your thoughts and set your intention, you'll be ready to take action to shine your light on the issues that are calling for support.
Points of Light's Civic Circle offers a framework for civic engagement that involves many avenues. This Black History Month, here are two vehicles for leading and lending support in the movement to end systemic racism and promote a more just and equitable world.
Listen and Learn
Listening and learning is one essential way of supporting and honoring Black Americans this February and throughout the year. This is a crucial first step in understanding the roots of racism, how it can permeate teams, organizations, communities and cultures if left unchecked and how it affects people in their daily lives.
Points of Light and Morehouse College have joined forces to foster thought-provoking dialogue around racism. These ongoing conversations are called Listen. Learn. Act to End Racism. They feature leading racial justice experts and have included topics ranging from reducing barriers to playspace equity to dismantling racism in the workplace to spotting and correcting your own biases and confronting microaggressions and more. If you haven't yet attended a discussion, there's one happening soon. "Action Beyond the Quote," is free, open to the public and will take place on Wednesday, Feb. 23, at 1 p.m. ET. Register to reserve your spot.
From renowned authors to government officials to corporate leaders, the Listen. Learn. Act to End Racism panel guests provide a wealth of resources that can help you gain insights and take actionable steps to champion the cause in your spheres of influence. Even better, these talks are virtual, take place monthly and can be watched on-demand if you happen to miss one.
Use Your Voice
Listening to the perspectives of Black Americans and learning more about the issues is a great first step. In order to drive real and lasting change, it's essential to participate in the effort to dismantle systemic racism by using your knowledge and voice.
Well-intended efforts can fall flat if they aren't made from a place of empathy and understanding. Learn from and partner with those who have lived experience, such as Black individuals and Black-led organizations.
There are many ways you can use your voice to build awareness and advocate for change. You can speak at a town hall meeting about an issue you've identified in your own community. You can "call in" a coworker who makes an overtly racist comment or commits a microaggression. You can sign a petition supporting an anti-racist initiative and share it on social media. And remember that using your voice can mean not using your voice, too – perhaps via a silent and peaceful protest.
Conclusion
While these are just two methods of participating in Black History Month, there are many ways to get civically engaged and lend your time, talents and resources to uplift Black Americans. Honor their histories and champion the cause to end racism in the United States and across the globe. Check out Points of Light's Civic Circle for more ideas and find how you can get involved this February.
Share this post