CSR Consulting and Employee Volunteering
CSR Webinars and Resources for Forward-Thinking Companies
Gain CSR Tips and Insights from our Webinar Series
Points of Light's team offers experience and practical guidance in the form of expert advice, CSR best practices and collaborative partnerships. Our aim is to empower organizations like yours to make a lasting impact in the realm of CSR consulting, employee volunteering and more.
If you'd like to learn more about evolving your social impact and employee engagement programs to include more forms of civic engagement, please complete the form on this page.
Prove and Improve Your Company's Social Impact Without Overburdening Your Partners
The last few years have been revolutionary in how companies approach their relationships with nonprofit partners. Movements like "trust-based philanthropy," which encourages a more trusting, transparent and equitable collaboration between funders and their nonprofit partners, are exciting and growing in popularity. How can you, as a CSR leader, support these movements yet continue to track the data you need? Attend our upcoming webinar to find out how to gain actionable insights while keeping both your company's and your nonprofit partners' needs in mind.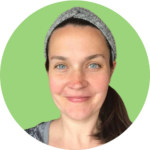 Join Sara Ansell, senior manager of social impact at True Impact, as she walks through the steps to track essential impact data, ditch ineffective processes, and help your nonprofit partners improve at the same time. Based on her years of experience helping hundreds of grantees and funders measure their impact, Sara will cover best practices in data collection at all stages of working with nonprofits. She will review the metrics that are most actionable and the ones that are outdated.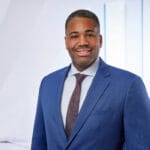 You'll also hear from Nate Brown, senior vice president and director of the PIMCO Foundation, who will share more about PIMCO's thoughtful, comprehensive approach to social impact measurement. Together, Sara and Nate will discuss what a collaborative impact evaluation process looks like, whether you are measuring employee volunteerism, grant-making or pro bono efforts. After their discussion, you'll leave with solid takeaways to drive societal change and meet business goals—for your team and your grantees.
See Takeaways and Watch
Webinar
Held November 14, 2023
Receive valuable takeaways while keeping both your company's and your nonprofit partners' needs in mind.
Innovative Approaches to Engaging All Employees in Social Impact
From staff stationed at manufacturing plants and retail outlets to call centers, night shifts and those on the move, engaging employees who don't sit at a computer most of the day can pose unique challenges. Join us for an interactive webinar centered around the universal topic of involving employees traditionally referred to as "hard-to-reach" in your company's social impact initiatives.
Our panelists will delve into the various obstacles faced when attempting to connect with these frontline and other "non-wired" employees and explore ways to overcome them. Together we'll uncover successful practices and innovative solutions that have proven effective in fostering meaningful engagement.
Hear from these CSR leaders:
Gary Levante – senior vice president, corporate responsibility & communications, Berkshire Bank
Sylvia Stevens-Edouard – senior director, community relations, Liberty Mutual
Megan Zamora – senior manager, global responsibility, Starbucks
See Takeaways and Watch
Download the Learning Brief
Webinar and Learning Brief
Held September 19, 2023
Gain valuable strategies and actionable ideas to ensure a more inclusive and impactful approach for your diverse workforce.
Why We Need More Than Volunteering: A Primer for CSR Leaders
Corporate volunteer programs have long been essential to how businesses connect with their communities. But creating sustainable change takes more than volunteering. That's why Points of Light developed the Civic Circle®, a framework that empowers each of us to lead, lend support and take action for causes we care about.
This session is one that companies can offer to new hires, ERG leaders, employees and other stakeholders to learn how it can help educate and mobilize employees to become more civically engaged.
See Takeaways & Watch
Webinar
HELD MAY 16, 2023
Watch an interactive learning session built to complement your company's employee volunteer initiatives.
HOW EMPLOYEE CHAMPIONS DRIVE AND SCALE SOCIAL IMPACT SUCCESS
Equipping employees to lead volunteer projects and advance your CSR goals can scale impact, generate company-wide buy-in, and unlock insights about the communities where your company operates. Employee champion programs present tremendous opportunities for any corporate citizenship team, but designing and managing a successful model can be tricky.
Learn: Why people-centric models matter – especially in today's hybrid and remote working environments.
Discover: How to keep participating employees engaged and empowered.
Take Away: Pitfalls to avoid and lessons learned.
Watch the Webinar
Download the Learning Brief
5 Takeaways from the Webinar
Webinar and Learning Brief
HELD MARCH 23, 2023
Hear from CSR experts who have implemented employee champion networks and download our free learning brief with actionable steps.
Receive the Latest CSR News & Events
Stay up to date on exclusive Points of Light research, publications and events, made specifically with CSR professionals in mind.
CONTACT OUR TEAM TO GET STARTED